Hotel Info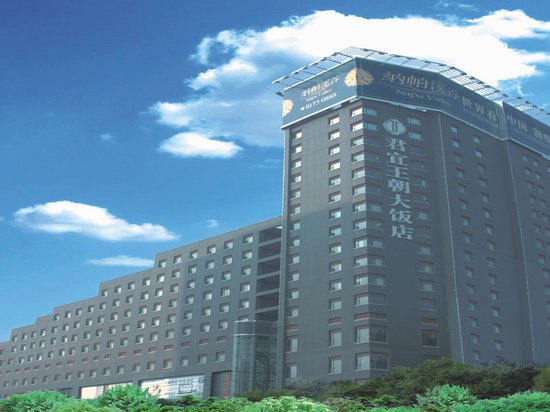 Junyi Dynasty Hotel Wuhan
is located in the science and technology street in the core business district of Wuchang Street entrance, adjacent to the East Lake High Tech Development Zone and the beautiful East Lake scenic area. The hotel is only 15 minutes' drive away from the Yellow Crane Tower and the Yangtze River Bund. It is close to the subway station. The location is superior and the traffic is very convenient.
It is a comprehensive business hotel integrating guest room, catering, meeting, leisure and entertainment. The luxury rooms with different styles will bring you comfortable enjoyment. All rooms are equipped with modern business facilities. The executive floor is located on the 10th-13th floor of the hotel, which is specially designed for high-end business people and respects personalized service. Independent sunshine lounge provides fast check-in and check-out, afternoon tea and all-weather drinks, small conference room, 24-hour private butler and other services.
It has many pillarless banquet halls of different specifications, equipped with multi-functional audio-visual system, advanced intelligent lighting system and all kinds of banquet auxiliary facilities. It is also well planned by an experienced banquet service team. It is a good place for you to hold business meetings.
It is a large cafeteria in Wuhan, which can accommodate nearly 1000 people at the same time. It combines the essence of Chinese cuisine, Japanese cuisine, Korean cuisine, Southeast Asian cuisine, western cuisine and Chinese and Western cuisine. The open kitchen, full of international food, will bring you unprecedented food enjoyment.
Its lobby bar serves all kinds of coffee, tea, cocktails, exquisite snacks and Western-style pastries. You can enjoy yourself in the soft and soothing music! Penghu Bay Club, chess and card room and other leisure and entertainment facilities can relieve your physical and mental fatigue.
Breakfast price
: CNY50($7.0) / person
Breakfast type
: Buffet